Quip is a simple, flexible team project management tool. Where other task management systems can feel overbearing and sometimes overly structured, Quip lets you take back your task management. For everything from your personal to-do list, to the project milestone list, to the team weekly priority list, to your launch checklist, Quip lets you organize your task list how you want.
Simple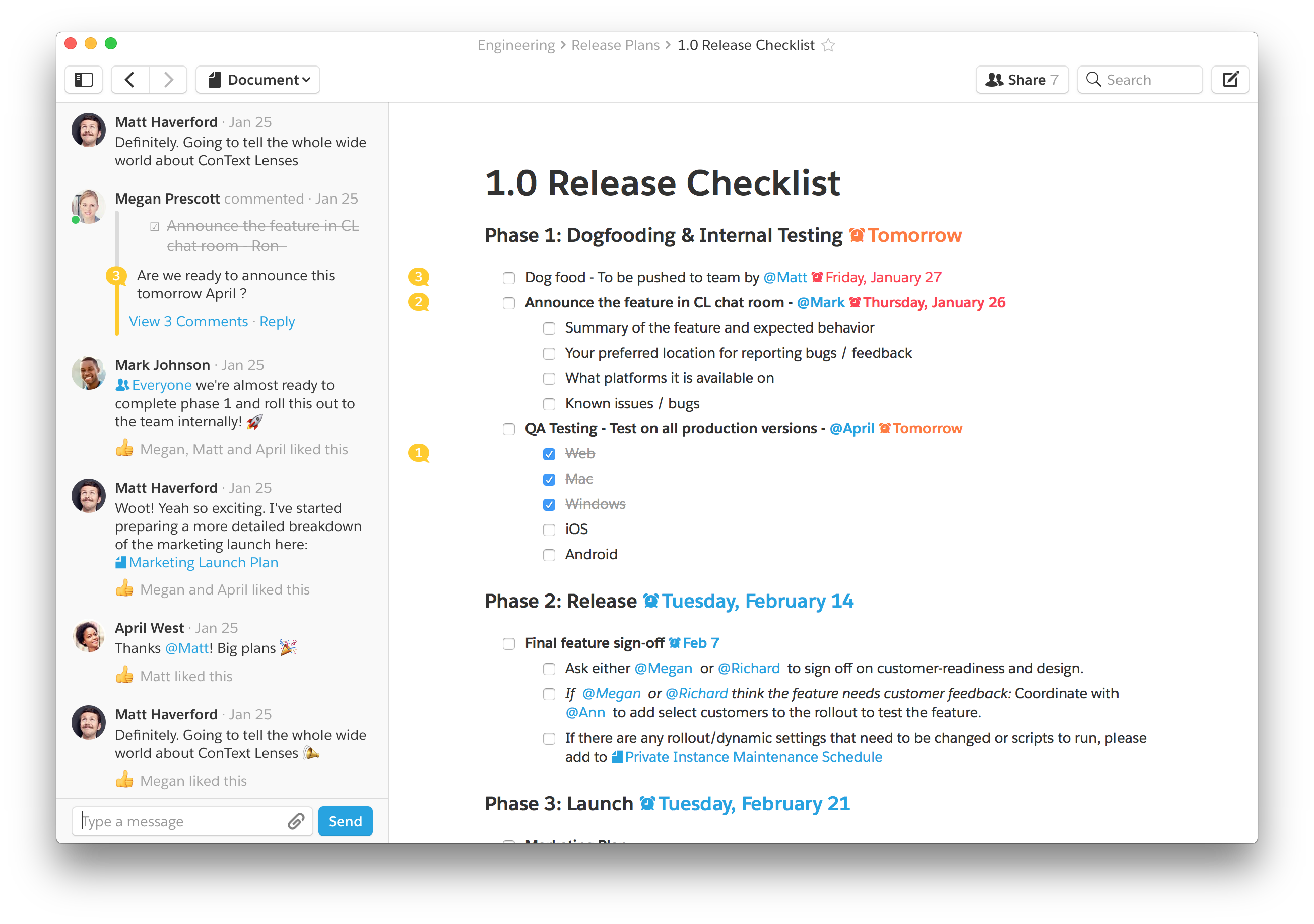 Quip doesn't require stressful set up or a steep learning curve like other project management systems. Setup is simple and intuitive, and keeping your task lists up to date is as simple as checking a check box. Changes that your team make appear in the document thread, which makes staying up to speed easy. Assigning tasks to team members is as simple as an @-mention, which sends an instant notification.
Flexible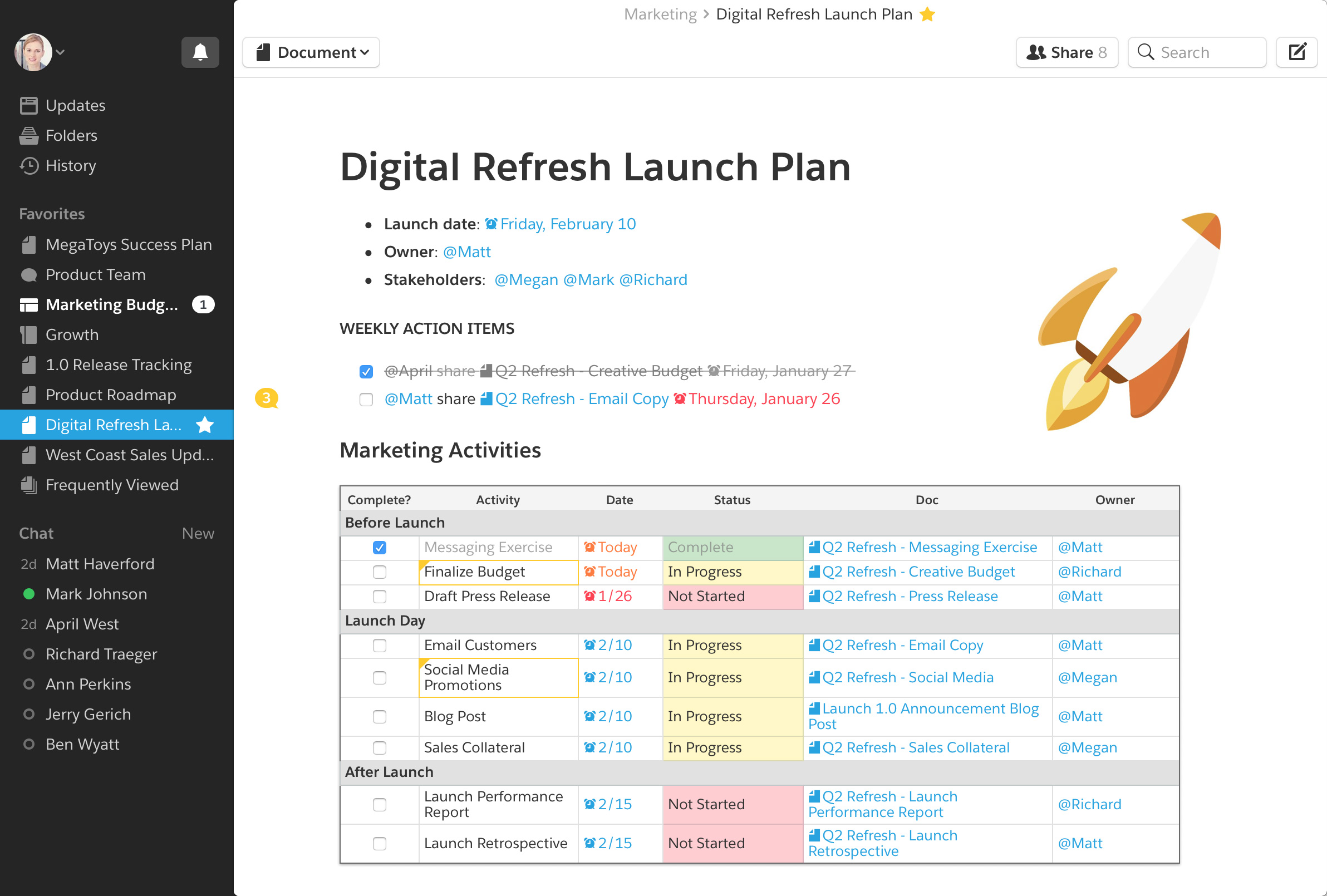 When you switch to Quip, you decide how task lists fit into your process. Say goodbye to project management systems that dictate your workflow and organize things how you want them. Quip task lists take you back to basics, and you can add complexity as you want: @mention documents in task lists items to enable people to get more detail if they want it, comment on a task list item to update your team or add a screenshot for reference.
Integrated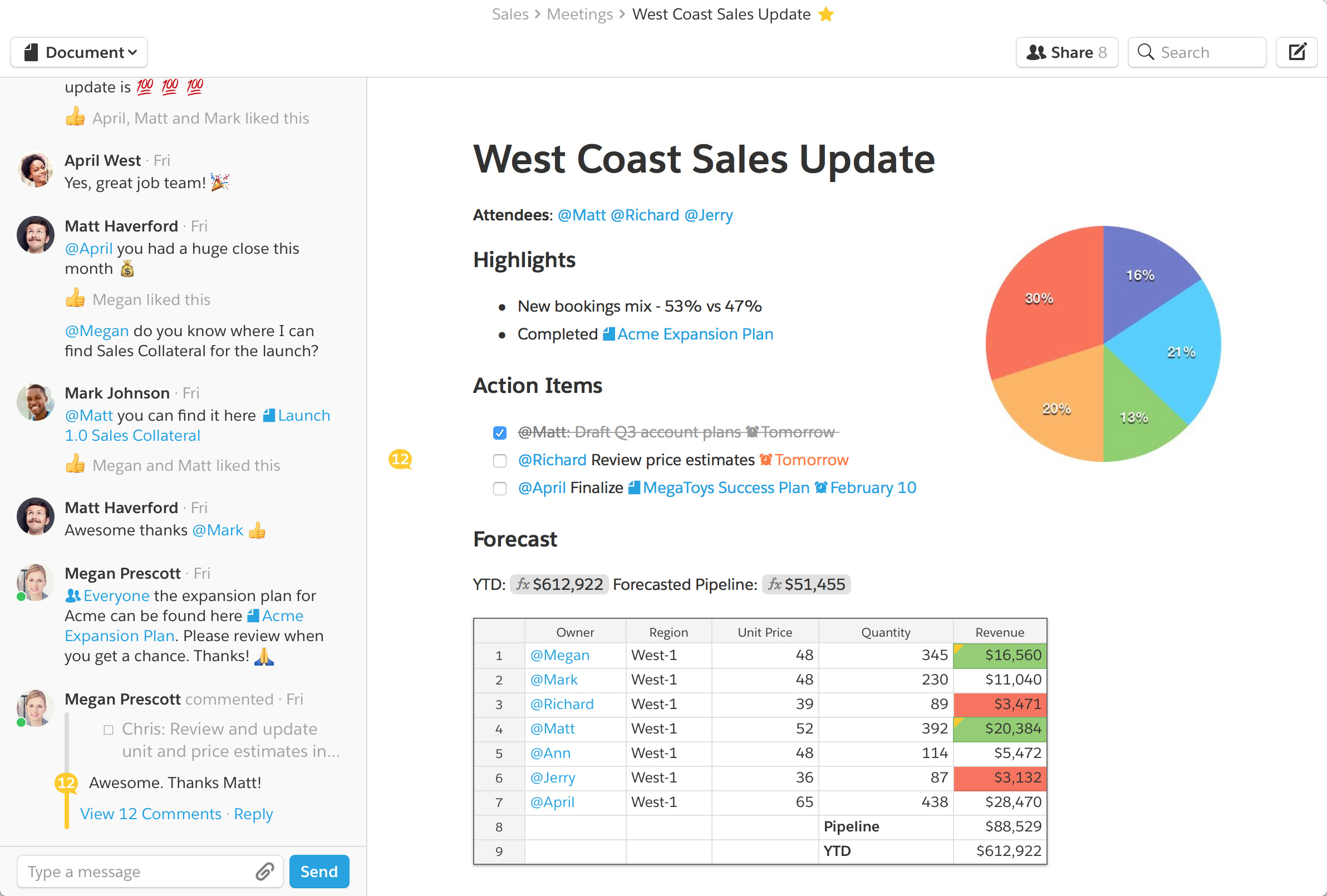 Tired of managing your projects in email chains filled with attachments? Quip integrates chat, documents, spreadsheets, and task lists all in one place. You can easily have a task list and a spreadsheet in one document, which makes creating an overview of your project easy, with no extra files to attach. It's easy to tie all the pieces of your project together in one shared folder, so everyone can easily see all the context and the current status.
Mobile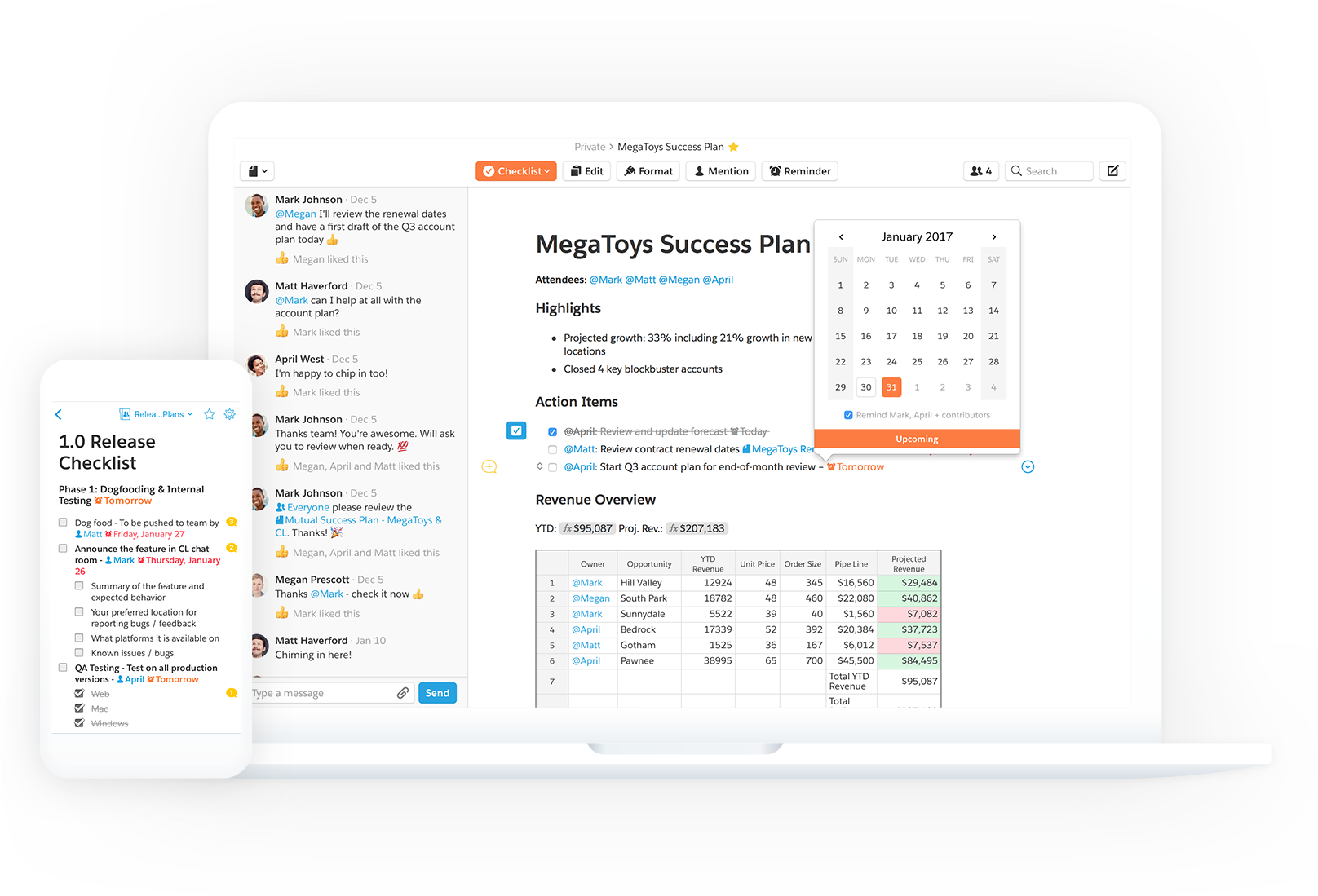 Projects are almost never completed at your desk, so Quip works exactly the same on every device — your phone, your tablet, and your laptop. You can see your team working in your shared folder as you work on your laptop, view the progress for the day in the document thread from your phone on the way home, and add a comment to a task from your tablet as you're walking around your project site.
Goodbye clunky email attachments and convoluted project management systems. Hello project management in Quip!
Get in touch. We'd love to help.